Every woman who wants to, can and deserves to have her own business
Meet our mentors
One of the reasons why a woman does not go ahead with her business idea is lack of guidance. In the context of supporting women, we are looking for professionals -women and men- either online from any part of Greece or in person from Crete, who wish to volunteer as Mentors and offer 1-2 hours per month in 1on1 Mentoring. The aim is to promote new entrepreneurs and thus strengthen the market.
The benefits of mentoring are manifold for the Mentor himself/herself, since he/she will gain experience and important leadership skills through the programme, as well as the corresponding communication of his/her contribution through the communication channels of the organisation.
Ioanna Stanegloudis
Co-founder & Chief Risk Officer της Finclude
Antigoni Kouvidi
"Managing Editor at the research and analysis organization diNEOSIS. Women Act."
Kontilenia Ch. Mila
Certified Adult Educator - College Professor
Lambrini Dossi
Dossi-Consult.de/ Psychologist / Business and Personal Coach/ Syst. Counsellor, Family and Pair Therapist
Michalis Tsagarakis
Marketing and Communications Manager for Chalkiadakis Supermarkets
Dr. Joanna Charlton
Stress and Emotional Management in Βusiness and Life how EXCITING
Dimitra Nika
Designer and Owner of MYA Collection
Niki Smirni
Founder, Travelgems-Mindfulgems.
Charis Lalatsis
Founder of the research and analysis company Ierax Analytix
Magda Katopi
MSc. Economist | Corporate Affairs Business Communications & PR Strategist Business Advisor | Certified Mentor & Job Developer
Dr. Maria Gianniou
Empowerment & Leadership Coach, Corporate Trainer, Founder του Lead From Within και συνιδρύτρια στην Women Act.
Zoi Ntelekou
Chemical Engineer, Senior Marketing Executive; Brussels Mentor at Manatee Mentor, Coach to Aspiring Corporate Females
Nikolas Smirnakis
Author, Creator of the Philosophy of Man on the Island, Founder of the IslandofMan Academy
Panagiota Giapountzi
Co-Founder and Co-Owner of the Community-Based Social Enterprise "Home Care"
Irene Gogianaki
CEO of L'esclusivo Lighting, Co-Founder at FEGGO, Founder of Retreat in Crete
Michail I. Rolakis
Mechanical Engineer - General Manager of Development Company Gergiris S.A.
Sofia Avramidou
Career Transformation Coach, Regular Member of HCCMA, Founding Member of Mentoria, Instructor at LAEK-OAED
Kristallenia Drosou
Founder & CEO of company pandrosia
Hiliana Tzanaki
Director of Growth & Business Development, Coaching & Training
Dimitris Grammenos PHD
Principal Researcher, Institute of Computer Science, ITE
Iro Charokopou
Marketing Communications Consultant
Olga Koumparaki
Relationship Coach και Breakup Expert.
Spiros Zilis
Business coaching CEO Founder της Wethrive
Eleni Matraki
Legal Professional and Accredited Life, Wellness & Business Coach
Aristea Ksilouri
Economist - Cost Controller at Med Hotels Greece, Member of the Assembly of Representatives of the Economic Chamber of Greece
Froso Dimitrakopoulou
Sustainable Tourism Advisor, Co-Founder of Ecoclub, Vice President of the Greek Ecotourism Society
Georgia Aggelidaki
Mediator at the Ministry of Justice and Lawyer. She is the COO at the Greek branch of the European Legal Training Center. Co-Founder of 'MEDIAcTION'
Despina Limniotaki
Psychologist, Co-Founder, and President of the Governing Committee of the Social Cooperative Enterprise 'The Healing Tree'
Hiraklis Karantonis
Technology Transfer Advisor at the PRAXI Network of the Foundation for Technology and Research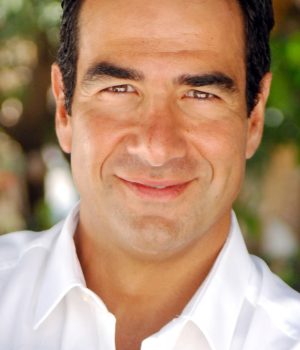 John Chatzibeis
Marketing & Fundraising professional, Paralympian, Ironman, Mentor, Motivational Speaker
Gregory K. Kokolakis
Accountant - Tax Consultant, Financial Advisor for Businesses
Isidora Karadimitriou
Founder & Managing Director | Trainer & International Keynote Speaker
Andreas Stefanidis
Founder of the Greek Center for Management Accounting, President of the Academy of Entrepreneurship, and Business Director of Aephoria.net
Magy Kontou
Co-Founder & Lead Product and UI/UX Designer at SimpleApps
Collaborators/Instructors
Dimitris Flamouris PhD
Mental Health Consultant, Author, Speaker
Dimitris Bourantas
Professor of Management & Human Resources
Christina Doukouzgiani
YouTube Expert & Founder of Make Video Greece
Dionysis Bougas
Psychologist-Trainer, Founder of "Metamorphosis"
Maria Papamichail
Communication and Strategic Planning Manager
Argyro Katheri
Human Resources & Marketing Manager
Arthur Antonopoulos
Author
Christina Tripodianaki
Digital Marketing Consultant, Public Relations Specialist, Speaker
Pantelis Papanastasiou
PhD candidate of the University of the Aegean & Business Consultant
Efi Psaraki
Digital Marketer & Personal Branding Strategist - Founder of Effiecient Marketing & Branding.
Finnish journalist and writer M.Sc. in Communication, MA in Greek and Mediterranean Archaeology
Aggelos Fiskilis
President of KoinSEp.gr (KoinSEp.gr) (PoKoinSEp.org)
Lilian Tsiavou
Theorist of the Psychoanalytic Approach to Literature and Film & Cinema Coach
Grigoris Papapetrou
MBA in Business Administration, Professor of Economics and Tourism, Consultant in Positive Psychology and Mentor in Social Economy.
Legal and Accounting Advisors
Dimitris Theodosoulis
Accountant - Tax Consultant
Nikolas Farsaris
Lawyer at the Court of First Instance of Heraklion
Evaggelia Farmaki
Lawyer, Business and Family Law, Contract Expert
Polina Aggeli
Business Consultant - Subsidy Programmes
Matoula Kampari
Accountant - Tax Consultant
Konsolaki Popi
Accounting Office
Contribute with a donation
Do you want to contribute with some sponsorship to our initiative? Are you a mentor or business coach and do you want us to get in touch?